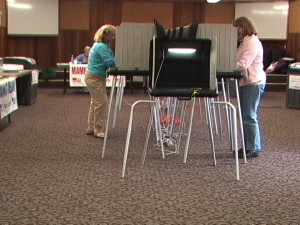 The latest check on who has taken out papers to run for office reveal a race for Inyo District Attorney and a race for Mono Sheriff.
Appointed DA Tom Hardy has taken out papers to run and now so has his Assistant Joel Samuels. Samuels had earlier submitted his name as a candidate for appointment to DA, but the Supervisors chose Hardy. To compound office tensions, Samuels will try for his boss's job.
Other officials who have taken out petitions are Inyo Superior Court Judge, Brian Lamb. County Superintendent of Schools, Terry McAteer. For Supervisor in District 1, David Tanksley. Supervisor District 3, Rick Pucci. Assessor, Dave Stottlemyre. Auditor, Amy Shepherd. Coroner, Leon Brune. County Clerk, Kammi Foote. Public Administrator Patricia Barton. Sheriff, Bill Lutze. And, Treasurer-Tax Collector, Alicia McMurtrie.
In Mono County, long-time Supervisor Byng Hunt has decided not to seek re-election in District 5. His comment to us said, "I have decided not to run again. It has been an honor to serve District 5 and Mono County over the last 15 years. I believe there are very qualified individuals willing to step up, and look forward to continuing to support my community and region in a number of different ways other than elected office. It has been my pleasure to serve my friends and neighbors over the years! The adventure continues…."
In District 5, Stacy Corless, Executive Director of the Mammoth Mountain Community Foundation, has taken out papers to run for Supervisor. Corless worked previously as Executive Director of Friends of the Inyo and was co-founder and Editor-in-Chief of Eastside Magazine.
Also, as we reported, Sheriff Ralph Obenberger and Mammoth Reserve Officer Ingrid Braun have taken out papers to run for Sheriff. For Assessor – Bob Musil and Barry Beck. For District Attorney, Tim Kendall. For County Superintendent of Schools, Stacey Adler.
Petitions must be turned in on February 20th at 5pm. Nomination papers become available February 10th and are due back on March 7th.