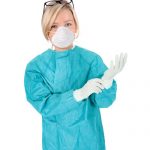 On Monday's media conference call with NIHD Rural Health Director, Dr. Stacey Brown, gave those of us in the local news media the latest update on COVID-19 in the Bishop and Inyo County area. He assured us that "Inyo County still does not have anyone who has tested positive for the coronavirus."
Although there has been the single case reported at Mammoth Hospital, and he expects a case to appear sooner or later in Inyo County, he feels that, "If nothing else, the efforts in the Eastern Sierra in emphasizing isolation, appears to be largely working."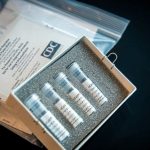 "NIHD has conducted thirty-four tests. Eighteen have been negative and the balance are pending," says Dr. Brown. The challenge with the testing appears to be testing and then getting the results in a timely way. Brown said, "We still have COVID-19 test kits, but they are not yet available for the general public, just for patients that we suspect might have it. There is a screening process for the general public in place and, if indicated after our screening, we will test them."
Both Northern Inyo Hospital and Mammoth Hospital send their tests to LabCorp for results, but the turnaround time takes on average 4.7 days to receive the results, noting that several of those pending are now out 7 days. Dr. Brown acknowledges in an understatement that "is not the speediest turnaround time that we'd like to see."
Fortunately, he went on to say, NIH has a high-tech "state of the art" machine that can perform rapid testing in as little as 45 minutes and it was only very recently approved by the FDA in an emergency authorization. They can start using it on Wednesday.
Even so, Dr. Brown says that rapid testing will not be available to the general public but reserved for the inpatient emergency room "folks" that are sick in the hospital or to clear a healthcare worker so that they can return to work to keeping taking care of patients.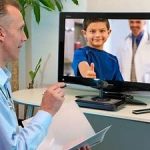 Asked about telemedicine, Brown said that NIHD is really looking to implement it quickly for use in primary care given the current situation. He noted that "Since people are at home, it makes sense to try and reach them from home."
"The efforts on social distancing need to continue in order to "flatten the curve," says Brown, stressing that the public needs to heed the "stay at home" order from the governor, a message strongly encouraged by our local health officials.
Diabetes was brought up as an area that the hospital is anxious to be able to continue following up on with its patients, as well as those with other critical chronic medical conditions that must be monitored.
In an interesting development, Brown said that local quilters and seamstresses are banding together under a project titled, "Project Cover Up" to bring the community together to get patterns and fabric out to create masks and surgical gowns to use within the district. Although he says that "we're good on the disposable medical-grade stuff", he feels this is "a great way to use the community…and help out if we ended up dipping into some of the protective personal equipment (PPE) that we need in the future." A brief discussion ensued regarding the 2-1-1 phone service which recently started up in Mono County, and apparently Inyo County will be implementing the same service within the next few days. Health and Human Services Director Marilyn Mann later confirmed this in an email with Sierra Wave.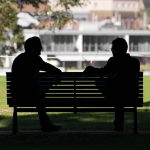 The one message that NIHD wants to keep putting forward to the public is to continue to "maintain social distancing." It is,-they are convinced, they are convinced, the thing that will have the most beneficial influence in the Eastern Sierra in having a good outcome at the end of this crisis.