Late Tuesday night, fire broke out in the Upper Twin Lakes Tract above Mammoth Lakes. One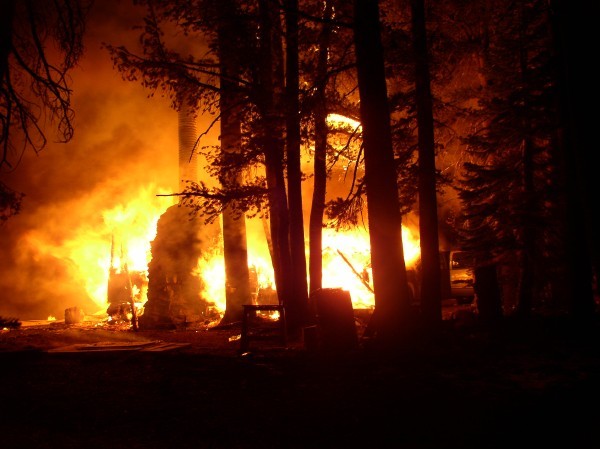 of the seasonal cabins there burned to the ground.
Some reports said that the cabin inhabitant was Danny O'Dell and that he may have suffered burns when he tried to get inside the burning cabin to get his truck keys. The vehicle was also burned.
Another resident in the Twin Lakes area, Tim Trimble, was awakened by popping noises. He saw what he described as a wall of fire. He drove down to an area where he could get cell phone service and called 911.
Mammoth Volunteer Fire Department crews rushed to the scene, but the fire had quickly burned the cabin.
The cause of the fire remained under investigation. (Fire picture by Tim Trimble of Mammoth Lakes).