Grace period is implemented among pandemic and new licensing process

Inyo County onboarded DocuPet as the new official pet licensing partner in December. This new partnership offers residents a simplified online experience for registering pets, along with additional benefits including a free 24/7 lost pet service, designer tag options, and built-in support for the Inyo County Animal Shelter.
In an effort to allow residents time to acclimate to the new process, as well as to account for delays in vet visits for supporting vaccination requirements due to the pandemic, residents will not be charged late fees for the entirety of 2021.
"The DocuPet process is very user-friendly and simple," says Carma Roper, Public Information Officer for Inyo County. "The ability to register and pay for pet licenses online, paired with contactless delivery of these licenses is especially welcomed during the pandemic. We completely understand that this a new process for residents and believe waiving late fees will allow residents to adjust to this new process in a non-rushed manner."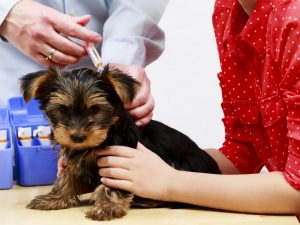 Pet licenses are valid for one year and expire in accordance with the date of a pet's rabies vaccination. Typically, 30 days following the license expiration, a late fee is applied to the license. Although pet owners will not be charged the late fee, owners are required to vaccinate and license their dogs as this is imperative for public safety as well as the safety of our pets.
Licensing your dog in Inyo County is mandatory. Pet owners may license their pet online by visiting inyocounty.docupet.com and providing proof of rabies vaccination along with the pet's personal details. Rabies vaccination records may be easily uploaded to online profiles as a photo attachment. Residents can save $5 with promo code INYO5 on their first online designer tag purchase.
Pet owners can learn more, license and renew their dog license online at inyocounty.docupet.com, or over the phone at 1-855-249-1370. Licensing by mail and in person is also available.
To license in-person please visit
Bishop Sheriff Substation
301 W. Line Street Suite F, Bishop
Inyo County Sheriff's Office
550 S. Clay Street, Independence
Lone Pine Substation
726 N. Main Street, Lone Pine
About DocuPet
DocuPet provides the most advanced pet licensing program in North America, driving ordinance compliance while reducing municipal costs and providing new value to pet owners. DocuPet launched its first municipal pet licensing program in 2014. Since that time, DocuPet has partnered with more than 43 communities. Its offices are in Kingston, Ontario and Syracuse, New York.  In the last year, DocuPet boosted license sales by an average of more than 85% in the communities it serves and helped return hundreds of lost pets to their owners.
Resources:
Inyo County Licensing Website: inyocounty.docupet.com