Roy Saari's sudden death in Mammoth Lakes in recent months left a void on the town planning commission and in the hearts of many friends and acquaintances who admired Saari over the years.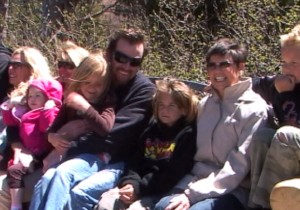 Planning commissioners worked on a plan to honor their colleague – a unique bench of wood and metal where visitors and locals through the years will be able to remember a man called the "Voice of Reason."
The bench was unveiled and dedicated along the side of Lake Mary. Sierra Waves Cleland Hoff was there. Artists Brian Jones and Bob Drake created the bench with input. Roy Saaris wife, Sheryl and the rest of the family expressed deep appreciation for the memorial to Roy. Sheryl said she looked forward to the day her grandchildrens grandchildren would one day enjoy the bench and remember Roy.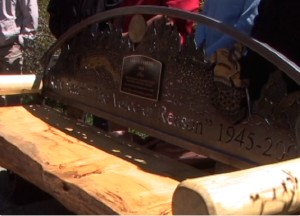 The bench displays a common message about Roy The voice of reason.