Press release
Mammoth Lakes – Sierra Classic Theatre's Allison McDonell Page presents Neil Simon's comedy classic LAST OF THE RED HOT LOVERS. The play is being co-produced with Mammoth Lakes Repertory Theatre's Artistic Director Shira Dubrovner. It opens on Thursday, March 22 and plays through Sunday, April 1 at the Edison Theatre.
When the play opened on Broadway in 1969, the cast featured James Coco as Barney Cashman, Linda Lavin as Elaine, Doris Roberts as Jeanette, and Marcia Rodd as Bobbi. This delightful comedy is co-directed by Page and Dubrovner and stars Charles Scatolini (Barney), Page (Elaine), Julia Runcie (Bobbi) and Dubrovner (Jeanette).
Middle-aged and married, overworked and overweight, Barney Cashman wants to join the sexual revolution before it's too late. With no experience in adultery, he arranges three seductions: Elaine Navazio proves to be a foul-mouthed bundle of neuroses; Bobbi Michele, the 20-ish actress is too kooky by half; and Jeanette Fisher, a gloomy, depressed housewife happens to be married to Barney's best friend.
The New York Post called it "delightfully hilarious and witty, as well as filled with wisdom about human nature…an uproariously funny author. But he is far more than that. He has a mellow and compassionate understanding of how weak and essentially well-meaning mankind behaves…a genuinely brilliant play."  The Wall Street Journal recently referred to it as "…Very funny and genuinely touching."
"The play feels surprisingly modern and still rings true today," said Page. "It's hilarious and poignant and I think the Mammoth community will love it, whether you have been married for a long time or not. What a great way to bring SCT and MLRT together. Acting and co-directing with Shira has been fantastic."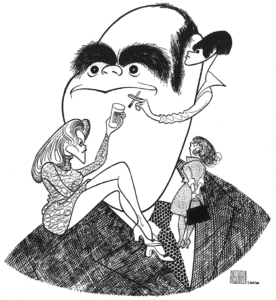 "Who knew Neil Simon could be so funny?" asked Dubrovner. "Okay, so everyone but me until I started working on this show. It has been a great experience getting back on stage and a pleasure working with Allison, Chuck and Julia."
Tickets are available online through Brown Paper Tickets at www.MammothLakesRepertoryTheatre.org. $20 general admission, $18 for seniors, $10 for students. Tickets at the door are $22 (sorry, no discounts). For more information you can also check out SCT's website: Sierraclassictheatre.org.
PLEASE NOTE: MLRT gift certificates and season passes do not apply to co-production.

FACT SHEET:
WHAT: LAST OF THE RED HOT LOVERS
WHEN: Thu– Sat. Mach 22 – April 1; Thu – Sat at 7pm; Sun at 4pm
WHERE: Edison Theatre; 100 College Parkway
COST: $20/$18/10 (students) ($22 at the door–no exceptions)
BUY TICKETS: sierraclassictheatre.org/home