Officers say they have found an estimated $25-30,000 worth of stolen property after searching the residence of a suspected burglar.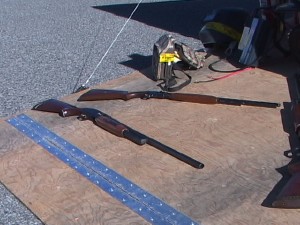 A traffic stop Sunday led to the arrest of 50 year old Bishop resident, Terry Bouch, after Highway Patrol Officers say they found the man in possession of a loaded firearm. Shannon Kendall with the Mono Sheriffs Department reports that the handgun turned out to be stolen from Mono County in December of 2008.
After a search of the suspects vehicle and residence, officers determined that Bouch might be responsible for many other burglaries in Mono County, Kendall reports.
Monday, Officers with Mono County, Inyo County,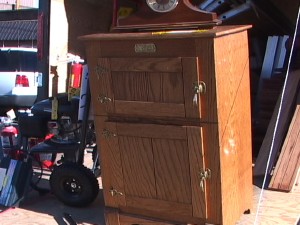 and the Bishop Police searched numerous sheds and storage lockers at or near Bouchs residence at Brockman and 395 in Bishop. Officers report that the search turned up property from more then a dozen reported burglaries in Mono County over the last several years. Kendall reports that officers also recovered items reported stolen in Bishop and Inyo County.
Items recovered included firearms, power tools, construction equipment, construction materials and home furnishings, with a total estimated value of $25-30,000. Kendall reports that the investigation continues as more property is recovered from other Mono County burglaries and is identified by the victims.
Currently, the Inyo District Attorneys Office has charged Bouch with possession of stolen property and possession of a stolen pistol in a vehicle.