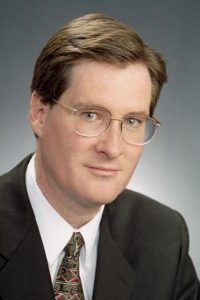 Inyo County's Judge Brian Lamb has been publicly admonished by the Commission on Judicial Performance for "failing to timely act in three cases and by signing two false salary affidavits."
The Commission has a tiered system of discipline according to Gregory Dresser, the Commission's chief counsel. This was Lamb's third strike for similar conduct. He received an advisory letter in 2006 for going 22 days beyond the 90-day requirement for action in a family law case. A private admonishment was issued in 2015 for a six month delay in another case.
The public admonishment is, basically, a stand-alone, with no fines or action imposed.
The decision states "Under California law, judges are expected to decide matters submitted to them within 90 days of submission and are prohibited from receiving their salaries when they have undecided matters under submission for more than 90 days."
Lamb and his attorney contested the decision before the Commission on June 26 with the defense "he lost track" of the three family law cases.
According to the decision, Lamb lost track of a divorce case for 14 months. In another divorce 
case, Lamb was reminded of an outstanding statement of decision in June 2017. During that hearing, the parties "described the negative impact of the delay." Lamb delayed another three months before issuing that final statement. In the third case, Lamb went over the 90-day requirement by two months despite court operations manager and presiding judge had reminding him of the deadlines.
Lamb's defense for signing false salary affidavits was he did not know the affidavits were false when he signed them. The Commission's decision indicated unaware was not a defense.