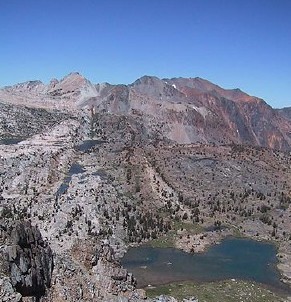 A Lake Tahoe man who traveled to the Mammoth Lakes area for a climb died in the mountains. Mono Search and Rescue team members retrieved his body. His death is under investigation.
According to Mono Sheriff's Deputy Pete DeGeorge, last week, the rescue team was dispatched to the Saddlebag Lake area for the report of a missing climber who had not returned to camp. The team, along with a CHP helicopter, conducted a search for 60-year-old Robert Schultz of Lake Tahoe. He was camping with a group at Cascade Lake and failed to return from a day hike.
Teams searched the steep terrain around the lake by ground, air and with canine. After a number of hours, the teams found Mr. Schultz, deceased, near a steep rock wall west of the lake. Schultz was reported to have been a lead member of ski patrol from Lake Tahoe, an expert big wall climber and mountaineer who was familiar with the local area.