From the Department of Water and Power headquarters in Los Angeles came the word this week that the utility has proposed a re-launch of its Solar Incentive Program for customers, which would include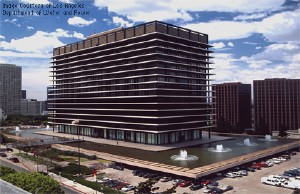 the Eastern Sierra.
The press release says that DWP would double the funding levels for the next three years to allow greater participation by customers who want to go solar.   Another program would also allow third parties to sell renewable energy to LADWP.
State law requires DWP and other utilities to produce one-third of their power from renewable sources by 2020.  DWP's press release says that the utility had to put their solar incentive program on hold in April due to the huge backlog of rebate requests.  They have reassessed funding sources and program guidelines.
DWP will hold a public workshop in Los Angeles next Thursday, July 14 from 2pm to 5pm at DWP headquarters to get public input on the two energy proposals.  Then they will go back to the Water and Power Commission and the Los Angeles City Council.  Officials say their goal is to restart the program in September.
From DWP's public relations department at headquarters in Los Angeles, Maychelle Yee told Sierra Wave that if the Solar Incentive Program is approved by officials, the program will be available to DWP power customers in the Eastern Sierra.