City Officials call a new long term lease for the Bishop City Park a momentous event.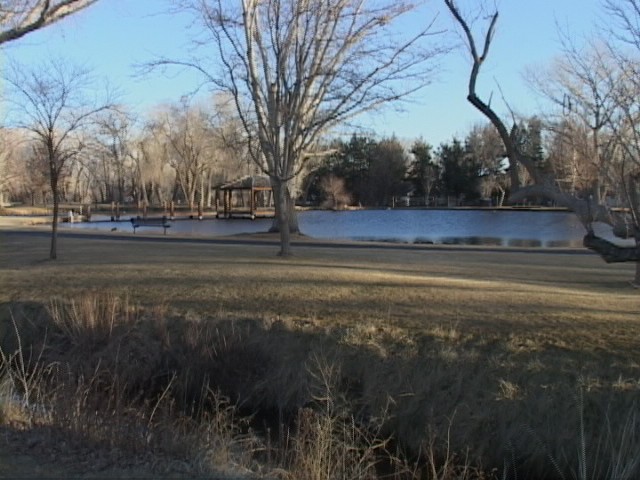 At the Bishop City Council meeting Monday night, the Council signed off on a long term lease that gives Bishop greater control over the Los Angeles-owned Bishop City Park land.
City Administrator Rick Pucci had worked to buy the city park from LA, but settled on a better lease. Pucci explained that the terms in this 40 year lease agreement allow the cCty to set our own destiny for recreation use at the park.
In the past, when the City of Bishop wanted to make improvements to the park, the improvements had to be cleared with LA. It took two years for Los Angeles staff to approve the concept of a skate park in Bishop, according to Pucci. Planting and removing trees even required permission. This new lease is expected to give Bishop the flexibility to run the park without the extra layer of approval.
The new 40 year agreement is also expected to improve Bishops ability to get grant money for park projects. To qualify for grant funds, the City has to show control over the property for a certain amount of time, often 30 years. On the old, shorter term lease, at times Bishop staff was left to ask for a lease extension in order to qualify for grants.
LA always granted Bishops requests for lease extensions when needed, but the time delay once left the City of Bishop within days of losing a $200,000 grant for the tennis courts.
The money remains the same as the previous lease agreement, $1000 a year for the 44 acres of LA-owned land at the park.
Pucci says that DWP General Manager David Nahai was not interested in selling the park at this time, but working with the Department, the agreement takes care of the issues that led the city to want to buy the park in the first place.
The lease has been agreed on. The City Council has approved. One step remains before the deal is done. DWP General Manager Nahai has to take the proposal to the LA Water Commission and the LA City Council for approval.