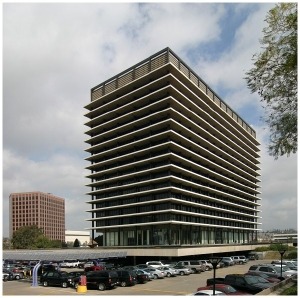 The Southern Inyo Solar Ranch, which is the project proposed by the Los Angeles Department of Water and Power, has raised questions about taxes that the Los Angeles Department of Water and Power might pay and to whom.
DWP is the biggest taxpayer in Inyo County, owning the lion's share of private land. County Assessor Tom Lanshaw said Inyo assesses DWP's land and water rights. The values are calculated by a state law Los Angeles managed to get passed back in 1968. It's called the Phillips Formula. It's a different assessment rate from all the rest of us.
LADWP pays around $17,000,000 per year to Inyo County in property and water rights taxes. According to the Tax Collector's Office, DWP pays nearly $7,000,000 of the $17,000,000 for water rights.
The new solar project raised the question of property taxes and sales taxes. California voters mandated that solar projects not be taxed. This was originally for rooftop solar projects. Now, the no-property tax rule seems to apply to massive projects like DWP's 200 megawatt, one million solar panel plan.
Assessor Lanshaw said that LADWP paying sales tax on materials to Inyo "could be an option." He pointed out that Inyo County negotiated that kind of deal on the Bright Source solar project that did not go forward. The assessor has no control over sales tax payment. The Inyo Board of Supervisors would have to negotiate that.
Officials now say that LADWP insists the sales tax money has to go to the City of Los Angeles. So, the project will not mean tax benefits. In fact, it could mean tax loss. The Term Sheet says, "Due to the limited amount of housing in the southern Owens Valley, increased demand for housing could displace residents, temporarily elevate costs, and result in construction of new housing and long-term depressed values (i.e., boom-bust cycle). Workers' use of hotel and motel rooms could displace tourists and decrease transient occupancy tax revenues."
LA has offered several things – $4.5 million to cover county costs which falls short of the County's estimated costs of $6.1 million, a $2 million low interest loan for housing, expansion of the "feed in tariff" program that pays people for generating solar energy, and energy programs for the schools.