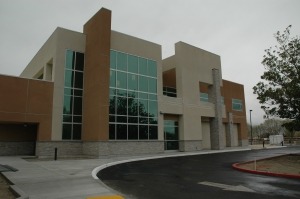 Former Northern Inyo Hospital employee, Cherie Labraque, was scheduled for court Wednesday with a possible plea agreement on charges of accessing confidential medical records without permission.
In January, District Attorney Tom Hardy filed a complaint naming 32 instances of violation of the State Penal Code. The complaint said Cherie Labraque of Bishop, who was then employed at Northern Inyo Hospital, "knowingly accessed and without permission took, copied and made use of data from a computer system or computer network." The DA said the data was confidential medical records. Hospital officials had said when they became aware of the inappropriate access of confidential records, Labraque was fired.
DA Hardy said he has negotiated a proposed disposition of the case with Ms. Labrque's attorney. Hardy had notified the hospital and those believed to have had records accessed of the disposition. The proposed plea agreement says Ms. Labraque would enter a plea of guilty or no contest to a violation of Penal Code section 502 which is a misdemeanor. She would be placed on probation for three years. She would be required to perform 240 hours of community work service, pay fines and fees and not work or volunteer in a business or agency where she would have access to confidential health information without the permission of the court or probation officer. She would have to pay restitution for damages or loss and would be ordered to stay away from the several persons whose records she accessed.
The District Attorney said the Court will decide if the agreement is acceptable and will hear from people whose records were accessed.  DA Hardy also made it clear he can not file a so-called HIPPA violation against Labraque since it is a federal confidentiality law.