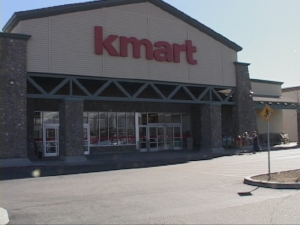 UPDATED INFORMATION BISHOP STORE WILL BE CLOSING
Transformco , the company that owns Kmart and Sears announced 45 Kmart locations will close in February. Sadly, included in the list is the Bishop location. Additionally, 51 Sears stores will also close. Liquidation sales are planned December 2. In the past 15 years, over 3500 Sears and Kmart stores have closed resulting in over 250,000 lost jobs. This leaves 182 stores remaining between both brands. Please scroll down the list for other Kmart closures, as Sears locations are listed first.
https://amp.azcentral.com/amp/2521653001?fbclid=IwAR083Q64nptfibQrqxyKhKVgVjTcA_xoV7UaprcOs2S9oUI78uWFOiiHuWc
We will update this story and local impacts as more details emerge.
Management at Bishop's K-Mart is "not allowed to discuss," but Sierra Wave has learned from a reliable source, the store will be holding liquidation sales in February. 
While this does not constitute confirmation of the closing, there is an assumption of something to discuss—as opposed to a firm denial.
The store's managers were informed of the closing Tuesday, the other employees were informed Wednesday, according to the source.
At least the store will be open through the Christmas toy-shopping season.
We need to look on the bright side:
According to Bishop Chamber Executive Director Tawni Thomson, the Big 5 will have 17 positions to fill when it opens in the Rite-Aid shopping center north of town.
This is an opportunity for area retailers to expand their offerings to take up the slack. Owens Valley residents will still need affordable sweat shirts, underwear, linens, pots and pans.
Locals will not necessarily have to make four- to six-hour round trips to Ridgecrest, Carson City or Lancaster. Bishop already has examples of retailers stepping up to fill consumer needs: High Country Lumber has a garden section to compensate for the loss of Bishop Nursery. Stores like the Grocery Outlet and Bishop Art Supply have a range of goods beyond what their names imply. 
Hopefully, the Owens Valley's loss won't be Amazon's gain.