Kenneth Lee Dean Jr. was born December 11, 1959 in Ardmore, Oklahoma to Kenneth Sr. and Loretta Dean. He passed away at his home on June 17th, 2018.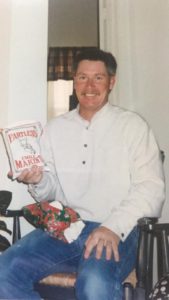 He is survived by his loving companion Karen True; his two children, Travis Dean and Jessica Burton (husband Daniel Burton); granddaughters Dallas and Brooke Burton; Father Kenneth Dean Sr. (loving step-mother Terri Dean); sisters Teresa Hall (Ira Bradley) and Tori Clark and numerous aunts and uncles, and nieces and nephews.
Graveside services will be held Saturday, June 23, 2018 at 10 a.m at East Line St. cemetery in Bishop with a celebration of life immediately following at the VFW Hall, 484 Short Street, Bishop.
Please bring your favorite dish to share. He will always be remembered and deeply missed. Please share and repost