Thomas Kelsey will sign his book, "The Spirit of the West" at the Mammoth Lakes Welcome Center on Friday, July 22 from 1 to 4 p.m.  and Saturday in Bishop at the Chamber of Commerceg from 1 to 3 p.m.
Thomas Kelsey is still pursuing his dream as a landscape and wildlife photographer after spending 25 years as a Photojournalist at the Los Angeles Times, Rocky Mountain News in Denver, Colorado and the Press-Enterprise in Riverside, California.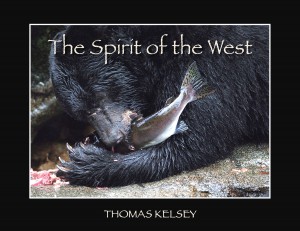 During his career, Kelsey received many awards for his work. He photographed six presidents and covered many major news and sports stories including the 1984 Olympics in Los Angeles, California. He was also part of a team that won the Pulitzer Prize for the Los Angeles Times in 1983.
While growing up in the Central Coast cities of San Luis Obispo and Santa Barbara, California, Kelsey was able to spend consecutive summers in Yosemite and Yellowstone National Parks. He has also hiked, backpacked and camped in many wilderness areas of the West.
In 1981, Kelsey was chosen to attend the Ansel Adams workshop. It was Adams' last workshop in his beloved Yosemite Valley.
Spending time with Adams amid the setting of the Sierra Nevada helped light a spark of passion into Kelsey's photography that he has to this day.
The images here are condensed from 35+ years of photography in the backcountry of 10 different Western states.
From leaping Humpback whales in the Icey Straits of Alaska to photographing the Eastern Sierra & the ghost town of Bodie in the dead of winter, Kelsey has photographed some of the most magnificent scenery in North America.
Welcome to The Spirit of the West!