In April, an Inyo County jury found Edward Keller, Jr. guilty of second degree murder in the beating death of James Williams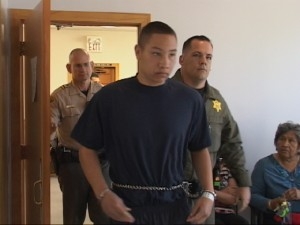 in a home on the Bishop Indian reservation. Now, Keller's attorney will file a motion for a new trial.
That motion will go before the court June 7th. Attorney Tom Hardy, representing Keller as a public defender, said, "I'm pursuing all legal options and pursuing what I believe are possible grounds for a new trial. I will leave it up to the court." Scheduled for June 9th is sentencing of Keller if a new trial is not granted.
It was on Thanksgiving in 2009 that James Williams was killed in what was described as a drunken and violent scene. Sheriff's officers had said that Keller confessed to the murder in a taped interview in December of 2009.