After some 20 years of service, Inyo County Counsel Paul Bruce will retire. His assistant, Randy Keller will step up to the top job.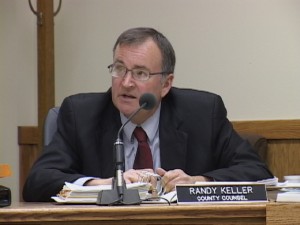 The Inyo Supervisors had met in closed session a couple of times over Bruce's replacement. Today, (Wednesday), the Supervisors issued a statement to announce the appointment of Keller upon Mr. Bruce's retirement, August 4th. The Board will act on a personnel services contract in open session to finalize the appointment.
The Board selected Keller with a unanimous vote. Keller, who will act as attorney to the Board of Supervisors, has worked as Assistant County Counsel since 2004. Prior to that, he worked as Deputy County Counsel.
All told, Keller has worked 18 years in governmental legal positions with Inyo County and the U.S. Air Force.