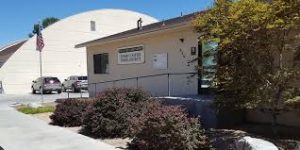 BISHOP SCHOOL DISTRICT NAMES KATIE KOLKER INTERIM SUPERINTENDENT
Katie Kolker, principal at Palisades Glacier High School, was named interim
Superintendent of the Bishop Unified School District at a special meeting of the Board of Trustees Monday evening.
The appointment follows more than a month of tension focused on the former
superintendent, Jon Ray, who "amicably" parted ways with the District according to a
statement from the Board last Friday. "We trust this is the person to calm the waters," said Board chair Taylor Ludwick.
If the reaction of the packed meeting room is any indication, the decision to name
Kolker superintendent through the end of the school year was a good one.
"I will be a conduit for your voice," Kolker told the crowd, promising to raise the level of engagement. Referencing some of the changes proposed or implemented by Ray, Kolker said "we'll be revisiting a lot of things."
There was some trepidation from those in attendance the choice of a permanent
superintendent could end up as badly. "Let's look at the process that led to this," said Stacy Van Nest, athletic director, "so we don't repeat it."
This superintendent search will be conducted by the Inyo County Office of Education.
To cover Palisades, Dave Kalk, Bishop Union High School principal, will spend two hours a day at the campus and retired principal Betsy McDonald will also step-up to fill the void.
Some of the points of contention with Ray were the implementation of MAP testing and computer learning software. The breaking point came following a letter to parents that cited student underperformance. Teachers and administrators defended the quality of school programs at a meeting held September 30, indicating test results needed to improve but showed the students were on par with state results, scoring better than four out of five other comparable rural schools.