Kathy M. Sterrett
1950 – 2018
Kathy Sterrett passed away at home suddenly and unexpectedly in her sleep.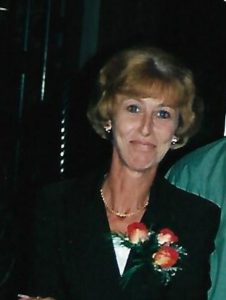 Kathy is survived by her husband John Sterrett, 3 children Danny Charles, Tracy Henry , Kelly Davis, 5 grand children and 2 great grand children.
Kathy was enjoying retirement after spending over 40 years in the legal field which included The Illinois State Attorney's Office, Law Office of Peter Tracy and Art Maillett and The Inyo County District Attorney's Office.
She loved cooking, graphic art work on the computer, and especially playing with her dog Maddi you always knew how to make her smile.
A Celebration of Life will be announced at a later date.