She came to public attention when Animal Control and then the District Attorney found that Kathryn Maffioli had 47 cats in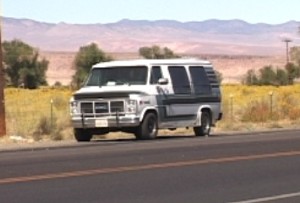 her van. It was an animal neglect case that finally resolved. That was about a year ago. At last week's end, Bishop Police reported that Ms. Maffioli was found deceased in her van.
Ms. Maffioli apparently lived in her van, and many local people reached out to try to help her. She had finally given up on her cats and parked her van off Wye Rd. Adjoining businesses hoped they could help her.
Some reported that they had not seen her for some time, and when police check her van they found Ms. Maffioli had died. Coroner Leon Brune said she may have been dead for as long as a month.
Brune notified her sister who planned to tell her brother. Both relatives live in southern California.