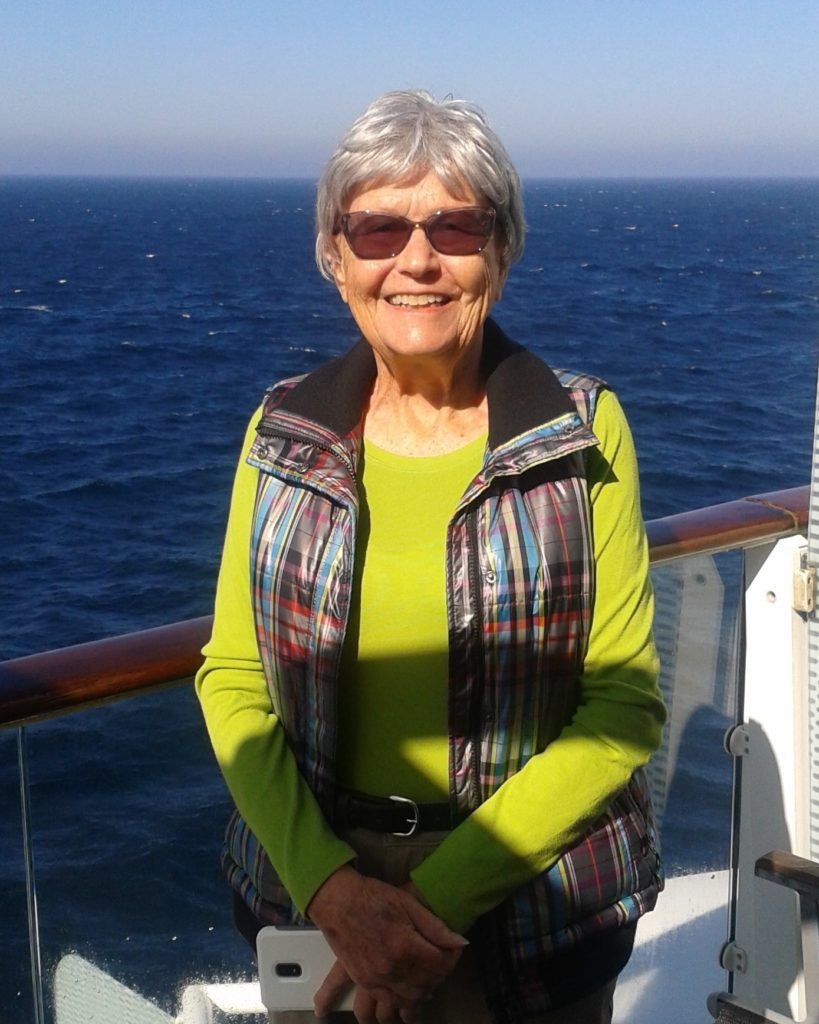 Kathy went to be with the Lord on February 14, 2021 after a lengthy battle with cancer.  She passed with her husband, Rich, at her side.
Kathy was born Kathleen Annette McCoy to Lester and Gladyce McCoy on July 1, 1940 in Los Angeles.  She grew up in Downey, CA and attended Downey High School where she was active in many organizations and graduated in 1958.  From Downey she went to Long Beach State College and majored in Business Education and graduated in 1962.  She met her future husband Rich White in an accounting class.  She and Rich were married in 1962 after graduation.  They lived in Orange County for 4 years while she taught and then started a family.  The next 12 years were spent in Long Beach where they owned a small grocery store and Kathy catered meals for church and YMCA groups.
The family moved to Independence in 1978.  They became very active in Independence and Inyo County activities.  Kathy has been very active in Sierra Baptist Church, Independence Fire Dept., Eastern California Museum, Inyo Associates, Independence Civic Club, Independence Lions and others.  Kathy taught business classes at Lone Pine High School from 1980 to 1995 when she retired from teaching.  They then owned three motels in Independence for 10 years where the motels were brought up to modern standards.
She and Rich designed, built and staffed the Inyo County State Fair exhibit for 14 years and won many awards. They also won the 2014 Inyo Register Perpetual Motion award.
Kathy is survived by her husband Rich, of Independence, son Alan of Paradise, CA and his children Matt and Sarah, son Jim and wife Kristi of Long Beach and children Melissa and Jason, sister Jackie McCoy of Topeka, brother-in-law Stu of Seal Beach, sister-in-law Judi Tamplin of Big Bear Lake and many nieces and nephews.
A memorial service will be held on May 15 at 2 PM in Independence at the Eastern California Museum lawn.