KATHARINE "KATHIE" ELIZABETH ADAMS BEEKMAN
1943 – 2016
Katharine Elizabeth Adams Beekman, of Sparks, NV returned to her Heavenly Father on December 11, 2016 after putting up a brave fight with cancer.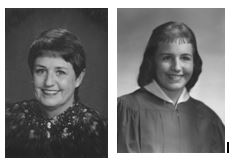 Kathie was born on March 22, 1943 in Los Angeles, CA to John C. Adams and Katharine Adams. At the age of three she traveled with her mother to Europe to join her father. The family lived in Bad Soden Allendorf, Germany where her father, Captain Adams, was stationed after WWII.
The family's stay in Germany was for three years before returning to the United States.
While growing up in Southern California Kathie's family spent many summer vacations at Lundy Lake in the Eastern High Sierras. When in high school, her parents felt that a better life could be enjoyed by moving from Southern California to Bishop, CA.
It was in Bishop that Kathie met Russ Beekman. They were later married and moved to Sparks, NV so Russ could attend UNR. Kathie and Russ had three children, Tom, Betsy and Jason. Kathie chose to stay home as much as possible to raise their children.
Kathie was a member of the Sparks, NV First Ward of the Church of Jesus Christ of Latter-day Saints. She served in various Church positions in the Sparks First Ward including being a Primary Teacher and the Director for three years for the LDS Church Girls' Camp in Plumas County, CA.
When son, Tom, was a cub scout, Kathie was a Den Mother for Pack 166, Den 6. In these cases of working with young and teenage children, she made sure not to let them get control.
Kathie's passions were playing tennis and her little red convertible. She also enjoyed cross-country skiing. Kathie and Russ had enjoyed square dancing together.
Kathie's smile was infectious and many people, some, whom she barely knew, would be drawn to her and take Kathie into their confidence to tell her their troubles and ask for advice.
Kathie was pre-deceased by her parents; brother, J.T. Adams; son, Jason Beekman and granddaughter, Sarah Beekman. She is survived by her husband, Russ; son, Tom (Paula) Beekman and daughter, Betsy (Kelly) Smith. Also surviving are her grandsons, the Smith brothers, Steven, Matthew and Conner, granddaughters, Tawney Smith & Ashley Smith and Great-grand daughter, Emma Smith.
In accordance with Kathie's wishes, graveside services and burial will be held for family. They will take place at the Pioneer Cemetery District, East Line Street, Bishop, CA.
Arrangements are under the direction of Brune Mortuary, Bishop, CA in association with Truckee Meadows Burial, Reno, NV.