A Ventura County jury has found Louis Leplat, 20, of Bishop, not guilty of first degree murder but guilty of second degree in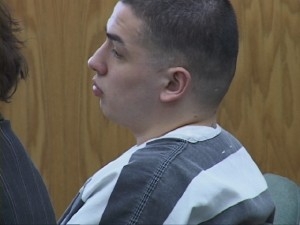 the stabbing death in June of 2009 of James Rambeau.
Friday was the 19th day of the jury trial which was conducted in Ventura County Superior Court on a change of venue order. The jury had deliberated for four days. At one point, jurors said they were hung on the charge of first degree murder. Jurors had reportedly questioned whether a defendant who killed someone other than his intended victim could be guilty of first degree.
Testimony had revealed that Leplat had gone back to a home on the Bishop Indian Reservation to confront a man with whom he had an earlier problem. That man was not James Rambeau. Leplat mistakenly thought Rambeau was the other man.
Public Defender Neil Quinn had attacked District Attorney Art Maillet's use of inmate Dan Casteel against Leplat. Casteel had worn a wire to record what Leplat said as he questioned him when they were both in jail. The recording was excluded from the case since Leplat's lawyer wasn't with him during questioning. In an effort to discredit Casteel, Quinn contended that DA Maillet had made a deal with Casteel so that he would testify.
Leplat will remain in custody in Ventura County until his sentencing on May 27th.