After five weeks of presentation of evidence, testimony and closing arguments, a Mono County jury found Mike Harris of Chalfant Valley guilty on 18 counts of molestation of a child under 14 and one count of forcible rape of a child under 14, plus a multiple victim offense, according to Deputy District Attorney Todd Graham.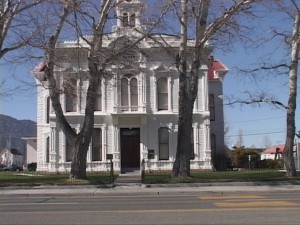 Court testimony included detailed allegations from twin girls, the stated victims in this case. They were the daughters of Harris' girlfriend, according to testimony. Deputy DA Graham presented the girls' accusations and argued to the jury that the girls would not have gone through the pain of a public trial without truth in their claims. Graham told the jury that Harris had molested the twins when they were between 8 and 14-years-old. A third girl had also testified that Harris touched her inappropriately while she was visiting the twins.
Defense attorney Therese Henkel argued that the third girl was confused and that a medical exam for her was never presented during trial. Henkel also tried to convince the jury that the twins' stories about Harris were inconsistent. She claimed that the only specific detail they had offered was that the molestation had happened "more than one time."
At one point, Harris took the stand. He denied committing acts of molestation and maintained his innocence. When asked by his attorney if he had ever touched the girls in a sexual manner, Harris said, "No. Absolutely not." Testimony had revealed that Harris met the girls' mother online in 2001. She and her daughters moved to Bishop with Harris and later to Chalfant Valley.
Reports indicated that the case went to the jury last Thursday and that a verdict arrived sometime Friday evening. Harris will now appear for sentencing on January 22nd.