Newspapers and TV reporters in Minnesota turned their eyes toward Inyo County in recent weeks as a sexual assault case went to trial.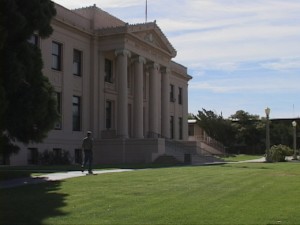 A Minnesota student teacher, Brice Hansen, was on trial for sexual assault after what was described as a consensual sexual relationship with a 17 year old student while on a college field trip to Death Valley. After deliberations, the jury acquitted Hansen on Wednesday, September 24.
The ABC Affiliate in Duluth, Minnesota, wrote that the allegation arose from rumors that got back to staff at the Harbor City International School in Duluth. After investigations in Minnesota, the case was referred back to Inyo County where the DAs office prosecuted the case.
The Duluth News Tribune reports that the defense lawyer stated that if Hansen did what he was accused of, every person on the college trip would have known about it.
Apparently the local jury agreed since Hansen was acquitted.