Mugged by dry weather and an early ski area closure last year, the people of June Lake and June Mountain have worked hard to think, as they say, out of the box and into a plan for the area that will mean good business rain or shine.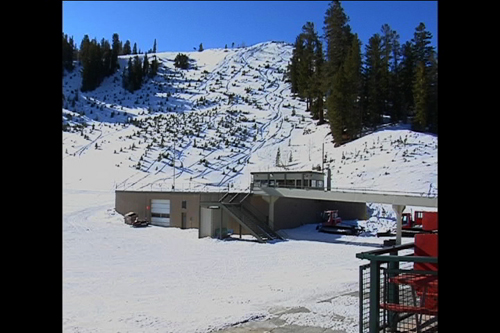 Carl Williams, General Manager of June Mountain, recently gave a presentation at a community meeting on ways to strengthen June Lake. Williams said that by the year 2,012 June Lake will be THE choice of families who want what he called a "deeper connection with each other in a spectacular mountain environment that is safe and comfortable, set in a small-town community that is environmentally and economically sustainable."
With a view beyond the ski area, Williams called June the base camp that will organize and deliver mountain adventures, especially for kids and families, lodging at a fair price and a chance to learn about the area.
Williams proposes target markets for June as families and women. Related to this, Williams recommends a series of learning programs that focus on environment.
To make skiing more stable, Williams suggests immediately finding out how to get adequate water to meet planned snowmaking expansion.