Tense issues and victories that scrape by with a few votes – the Mammoth Town Council elections never fail to deliver some excitement. This year, three seats open are up for election – those held by Neil McCarroll, John Eastman and Wendy Sugimura.
Mayor McCarroll confirmed that he hopes to retire at the end of his term, and his intention is not to run.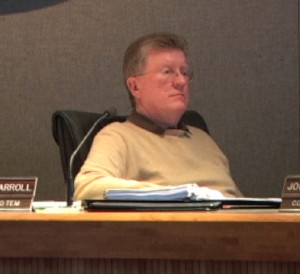 When asked if he would go for another term, long-time Councilman John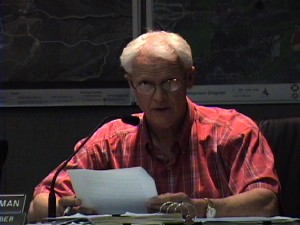 Eastman said he does plan to run and will issue a formal statement later. With his conservative management philosophy, Eastman has stood by some stand-alone votes.
Local attorney and former Town Councilman, Rick Wood, now gives local politics some thought. When asked if he plans to run for Town Council, Wood said, "I will admit there is a strong push going on for me to run for Town Council or Superior Court Judge."
Sources in the legal community have indicated that Judge Ed Forstenzer may choose not to run for re-election. We have placed calls to him. Rick Wood said he will decide what, if anything, he will do in regard to political plans, by filing deadlines.
Another familiar name will also give a Town Council run some thought. Former Councilman Kirk Stapp said he has been considering the Council election. Stapp has definite and strong views about the way the current Council has handled the budget and other financial matters. He believes in a line item budget and the need to say No a lot. Stapp said, "I would like to see the Town get back to a steady service level and address capital projects.
Another former Councilman says he has not yet decided on a Town Council run. Mammoth Planning Commissioner Tony Barrett said associates and family are looking at the direction of the Town and leaning toward a run. Barrett said he would make a decision toward the end of February.
We have placed calls to Councilmember Wendy Sugimura and have not yet heard about her plans for the future.
Other names are floating around Mammoth right now. Election papers to run for Town Council become available February 16th. Those who want to run for office must be over 18, a registered Mammoth Lakes voter and must gather 20 to 30 signatures of support. Check with the Town Clerk's office for details.
One more election note – The district attorneys of our two counties plan to seek re-election. Inyo DA Art Maillet issued a brief press release today (Tuesday) to say that he would seek another term as District Attorney.
I spoke to Mono District Attorney George Booth, who confirmed that he will seek re-election. Booth said he likes what does and wants to continue.
Those who want to run for county office in the June 8th election can begin collecting signatures in lieu of filing fees now through February 25th. Judge candidates will file paperwork in February and March.