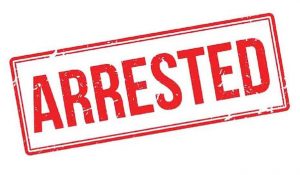 On 06-17-2022, at about 3:20am, The Inyo County Sheriff's office received a call regarding a burglary alarm at the Sage and Fire Dispensary in Lone Pine CA. Deputies responded and located a broken window and signs of a burglary.
Deputies reviewed the video and obtained the vehicle and suspect's descriptions. A "Be on the Lookout" was placed to surrounding agencies. Deputies continued to investigate the crime throughout the day and positively identified one adult male suspect and two juvenile female suspects. Deputies later located all three suspects and $3,600.00 worth of property stolen from the dispensary.
The adult male was identified as an 18-year-old Lone Pine resident. The female suspect's identity will not be released due to their age – they are both charged with 459 PC Burglary, and 487 (A) PC Grand Theft. The male suspect was booked into the Inyo County Jail for 182 (A) (1) PC conspiracy and 496 (A) PC possession of stolen property.