Judith 'Judy' Anne Frew passed away on Aug 14th 2019 after a long illness. She was 65 years old.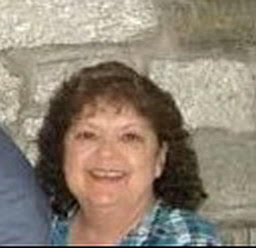 Judy was born  'Judith Anne Long' on January 26,1954 in Louisville, Ky. Her family moved to Long Beach, Ca in 1958 after her father, who was a police officer was killed in the line of duty. 
In 1979 Judy married her husband Kevin Frew, also of Long Beach and the couple started a series of adventures and many occupations while raising their family. 
In 1997 Judy and her family settled in the Owens Valley and Judy eventually began working for the Inyo County Accessors Office as a clerk until she retired in 2007. 
Judy enjoyed Traveling, Gold Prospecting, Rock Hounding, Jeep rides, Music and Cooking, and Judy was a strong advocate of protecting Californias' mining heritage and for access to Public Lands, especially for people with disabilities, but her biggest passion and source of happiness was spending time with her three children and six grandchildren and her  many friends. 
She is survived by her husband of forty years; Kevin Frew of Independence, her children; David Payne of Norco, Ca, Jessica Frew Scida of Big Pine, Levi Renfrew of Portland, Oregon, six grandchildren, two great-grandchildren, three sisters and one brother and her many in-laws who regarded her as one of their own. 
Judy was preceded in death by her father and mother and her two uncles with whom she was very close. 
Judy will be deeply missed by her family and friends who always commented on her beautiful, friendly smile. 
A Celebration of Life will be planned for Judy Frew at a later date.