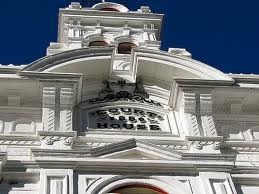 More than two years ago, Mono County fired 15-year Road Department mechanic Dick Luman for an on-the-job dispute. After a failed appeal, his attorney, Katie Bellomo, took the case to Superior Court where Judge Stan Eller ruled that Luman should not have been fired, should be reinstated and given a new penalty hearing. Mono County appealed. While the appeal is pending, Bellomo asked the Judge to reinstate her client who has been unable to find a job due to the cloud of legal uncertainty. Judge Eller has ordered the County to reinstate Luman on or before October 27th.
Judge Eller's decision describes Dick Luman as a 62-year-old man "who has labored in his profession as a diesel mechanic for approximately 40 years." The Judge notes that he was terminated in December of 2011 and that for nearly 3 years he has been unable to obtain employment as a mechanic.
The decision says that "His 'terminated' status is a stigma that has rendered him an outcast and a reject that has prevented him, especially at his age, from obtaining meaningful employment in his profession."
The decision goes on to say that "This dilemma has caused not only severe economic hardship. It is clear," writes the Judge, "it is also taking a personal toll on Mr. Luman rendering him unable to continue in a profession he has essentially spent his entire working life in; especially now at the twilight of his career."
The Judge concludes that Luman is entitled to relief sought which he believes will not render the County's appeal meaningless. The decision says Mr. Luman's reinstatement is temporary for the period only of the County's appeal. Will Mono County appeal this new ruling? County Counsel Marshall Rudolph said he could not comment at this time.