Another decision by Judge Lee Cooper has required DWP to smooth the way for additional water in the Lower Owens River if needed.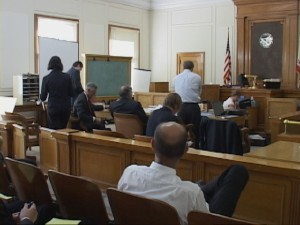 Several months ago, representatives of the Owens Valley Committee, Sierra Club and Fish and Game appeared in Inyo Superior Court to clear up issues over the Lower Owens River. It was these groups who originally took DWP and Inyo County to court to speed up the re-watering of the Lower Owens River. At that point DWP, and Inyo County along with them, had delayed this key mitigation project.
Judge Cooper swiftly ruled against DWP and expedited the now-famous river project. Since then both sides have come back to the Judge to clear up issues.
Owens Valley Committee attorney, Don Mooney said that a project description in an Environmental Impact Report did not include increasing river flows. Judge Cooper agreed that this should be spelled out in case more flows are needed.
This additional flows apply to the once a year seasonal flow and whether consultants recommend more water. DWP wanted to wait until that request might come in. The Judge said waiting would be too late. He wants DWP to amend the project description to accommodate increased flows if needed.