Jo Ann Barba, the former Washington Mutual Bank employee accused of embezzling $786,000 from WAMU accounts has been released from federal custody on her own recognizance.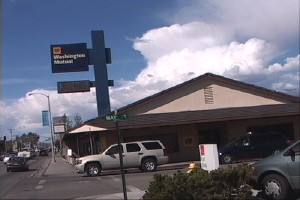 One of the conditions for her release, as ordered by a federal judge, is that Barba cannot enter a casino or other business establishment where gambling or gaming activities are conducted. In the court documents, other conditions of release are standard form restrictions, but the casino ban appears as a hand written note by the judge.
The Bishop resident, who reportedly handled new accounts and business accounts, was arrested last week on federal bank embezzlement charges. Barba was taken into federal custody on Monday.
The prosecutor in this case, US Attorney Mark McKeon, says that Barba is not considered a flight risk. After the first court appearance in Fresno on Tuesday, the US Attorneys Office reports that Barba was released on her own recognizance.
Besides not being allowed to enter a casino, the conditions of release include not being able to get a passport, and a prohibition on working at a bank or any position that handles money.
The next court appearance in this case is scheduled for May 16th.