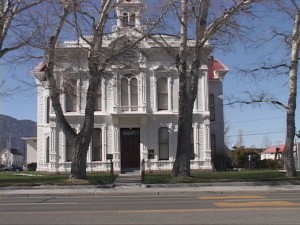 With three droughts in a row and fire danger very high, what can counties in the Sierra Nevada area do? The Sierra County Supervisors believe the 22 counties in question should pull together and ask the State and Federal governments for help with fire protection and fuel reduction. The Mono Supervisors will consider Sierra County Supervisors' ideas.
The Sierra County Board sent a letter to affected counties asking for them to pass resolutions proclaiming a local state of emergency based on fire severity conditions and buildup of fuels. They also suggest involving other agencies and a process similar to a past presidential forum created when the Tahoe area experienced this kind of fire danger in 1997.
The Sierra County Board wants an action plan supported by the 11 Sierra nevada area counties and wants Mono County to support the campaign. For whatever reason, this letter does not appear on the Inyo County Board agenda for this week.
The Sierra Board says a resolution declaring a local state of emergency by the 22 counties would be the "beginning of a campaign to develop a long-term sustainable program to reduce wild land fire severity conditions of public and private lands."
A report by this Board refers to the devastating Rim fire last year that destroyed 400 square miles in Yosemite National Park. The report also says that the Regional Forester has failed to meet a goal of treating 500,000 acres annually in California for restoration and reduction of fuels.
Now, it's up to the Mono Board to respond to the requests.