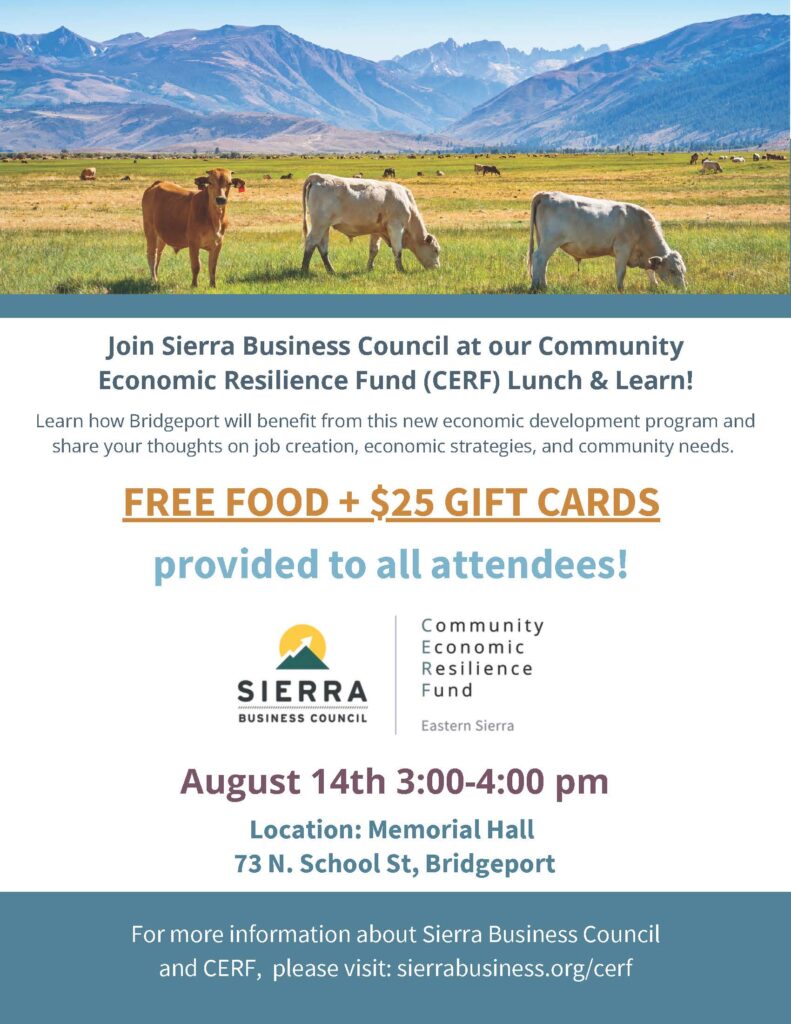 The workshop is intended to inform the Community Economic Resiliency Fund  (CERF) regional summary, with a directed focus to hear from communities historically underrepresented in State funding opportunities.
The Community Economic Resilience Fund (CERF) is a statewide program that was created to promote a sustainable and equitable recovery from the economic distress of COVID-19 by supporting new plans and strategies to diversify local economies and develop sustainable industries that create high-quality, broadly accessible jobs for all Californians.
 When: August 14 @ 3:00pm
Where:  Memorial Hall, 73 N. School Street, Bridgeport
Please share with anyone you think would be interested in attending!
If you are unable to make this session, there will be additional opportunities in the future to provide your insights and opinions.
Please feel welcome to contact me or the Sierra Business Council CERF Navigator, Magnolia Barra ([email protected]), with any questions.