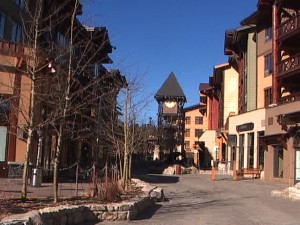 MAMMOTH LAKES JOB FAIR: HELPING YOU SUCCEED
Mammoth Lakes, CA – The Chamber of Commerce is assisting local businesses and potential employees by hosting a TOWN-WIDE JOB FAIR at the Village at Mammoth, and at the Westin Monache Resort on Saturday, September 21st .
The MAMMOTH LAKES JOB FAIR ( HYPERLINK "http://www.mammothlakesjobfair.org" www.mammothlakesjobfair.org) is open to all employers and business owners in Mammoth Lakes, and to all individuals looking for work or a career change.  This is an opportunity to showcase your strengths, to network, and to find an employee or an employer that is a good fit for you. If you are looking for a job, press that interview outfit, update your resume and bring many copies with you.
Currently, the employers confirmed to be there: Mammoth Mountain Ski Area, Levy Restaurants, Mono County, The Westin Monache Resort, Sierra Employment Services, Eastern Sierra Transit Authority, Valuesports/Mammoth Outdoor Sports, Angel's Restaurant, Gomez's Restaurant and Tequileria, The Sheet, Black Tie Ski Rentals, and Sierra Nevada Resort.
DATE:  Saturday, September 21, 2013
TIME:  9:00am – 4:00pm (various activities in different venues)
9:00am – 1:00pm: Employer Expo & Resume Review booth (Village at Mammoth)
Come meet all of our participating employers; bring your resume!
10:00am – 2:00pm: Interview Stations (The Westin Monache Resort)
Immediate opportunities for interviews with interested employers
11:00am – 2:00pm: Job Fair Speaker Series (The Westin Monache Resort)
Presentations from employers to aid you in your job search, interviewing, relocating, etc.
2:00pm – 4:00pm: Networking Happy Hour / Job Fair Mixer (Westin  – White Bark Restaurant)
Great networking opportunity with potential employers / employees.
PLACE:  The  Village at Mammoth AND The Westin Monache Resort.
COST:  FREE for both employers and for individuals.