– Inyo County District Attorney press release
At a sentencing hearing on Thursday, June 18, 2015 local businessman Jose "Jay" Jimenez was placed on five years of formal felony probation and ordered to serve 240 days in the Inyo County Jail for embezzling from a now-deceased client who had given him a power of attorney.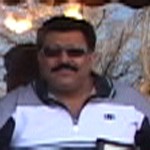 He must serve an actual 90 days, and may apply for electronic monitoring for the balance of his sentence. The court set restitution in the amount of $79,449.76. He is also forbidden from acting as a fiduciary and from managing money or property on behalf of other individuals during the term of his probation, and may not engage in the tax preparation business.
The case began in August, 2012, when the Ombudsman's Office received a complaint on behalf of the victim and a criminal investigation was initiated by the Bishop Police Department.
The investigation discovered that in November, 2011 Jimenez was granted power of attorney by the victim in the case. This gave Jimenez access to the victim's bank and credit card accounts. Jimenez used the power of attorney to pay bills for victim; but he also used the accounts to fund his businesses, Jimenez Tax Service and Petite Pantry, as well as pay personal bills.
In March, 2012, Jimenez also sold victim's mobile home for forty thousand dollars ($40,000.00). Jimenez received seventeen thousand dollars cash ($17,000.00) and a 2004 Hummer valued at approximately twenty-three thousand dollars ($23,000.00). Jimenez apparently pocketed the cash – records indicate it was not deposited into any account owned by the victim – and took possession of the Hummer.
Mr. Jimenez had previously entered a "no contest" plea to a felony embezzlement charge.
(Note: Jimenez was host of The Spanish Show on Sierra Wave Radio for many years. His show was terminated when he entered his "no contest" plea.)