James I Whitlock
July 15, 1942-May 25, 2016
Jim passed away on Wednesday, May 25, 2016 at Renown Hospital in Reno, NV. Jim was 73 yrs. old. Jim resided in Owens valley for over 35 years. The past 32 years with his wife Marilee.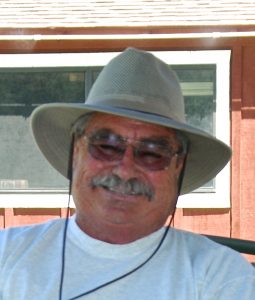 Jim is preceded in death by his brother Larry Whitlock.
Jim is survived by his wife, Marilee Whitlock; brother and sister in law, Terry and Candace Whitlock; son and daughter-in-law Jim and Kimberly Whitlock; daughter and son-in- law Erin and Frank Lullo; daughter and daughter-in-law, Amy and Kerri Whitlock; daughter April Whitlock; step daughter and son-in-law Kimberly and Billy Pejsa; step daughter Melisa Whiting; grandsons, Keaton Lullo, Timothy Pejsa, Ryan Whitlock, and Jake Whitlock; granddaughters, Chelsea Lullo, Courtney Pejsa, Camryn Whitlock and Samantha Whitlock.
Graveside service will be May 31, 2016, @ 11:00am. Luncheon gathering @ Legion Hall, Directly following