Statement from Jim Tatum
Nearly four years ago I was given the opportunity to become the Administrator of the City of Bishop. I knew that it was my dream job, but what I never could have imagined then was just how much the City team and our work together would come to mean to me.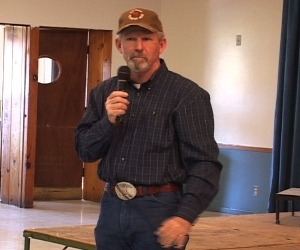 I could talk for a long time about the projects we've completed and the tasks that we've accomplished, but if I had to sum up what stands out most right now, it would be the differences that people have made: to our community and to me.
As you all know, I was diagnosed with brain cancer in January. After two and a half months of treatment, I returned home to Bishop in April and have been grateful to live life every day since that time, including spending as much time as I can doing the work that I love.
My family and I have been overwhelmed by your kindness, well wishes and prayers. I can't imagine having to face this trial without this community's support.
Over the last several weeks of my treatment, it has become clear to me that, despite my commitment to the City and my job, my primary focus right now needs to be my health. For that reason, I am announcing my retirement for the end of this year.
Now, this is certainly not how I had hoped to retire, especially as four years has not felt nearly long enough; I'm not ready to be done yet.
But I love our community and I believe wholeheartedly that the City deserves a leader with a focused commitment that I'm not able to offer while also attending to my health.
For that reason I know that it is time for me to plan my transition and to support, in whatever ways are helpful, with identifying and preparing a new administrator.
Thank you to all of you at the City and on the Council for the opportunity of the last four years and the care you've shown to my family and me over the last six months.