James "Jim" Giguere (56) passed away unexpectedly at his home this past week.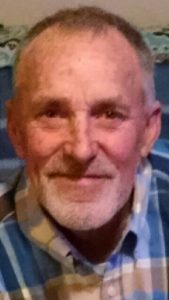 Jim was born September 2, 1960 in San Diego CA where he resided until he entered into adulthood. Although he loved the ocean he needed a change of scenery moving to the mountains of Mammoth Lakes CA in the 80's. Jim was an entrepreneur owning his own business' including "Giguere Construction" for 26 years and operating heavy equipment doing snow removal, he truly enjoyed a hard days work.
Jim is survived by his Son Austin Giguere and fiancé Dayle Dondero. Daughter Olivia Giguere and fiancé Michael Brady. Mother of his children Karyn (Jaeger) Giguere.
Two grand-doggy's Pongo & Pistol, plus numerous other relatives.
Jim dedicated his life to his children and business. He loved his kids more than words could express and they made him a very proud Dad. Jim's other passions include: his faith in GOD, love for nature, engagement in numerous outdoor activities, helping others, donating and being a proud patriot of this amazing country of ours. He will be sorely missed!
Celebration of Life "Services" to be announced at a later date.