Gerald C. Rupp, age 75, resident of Bishop for 29 years, born in Monterey Park on November 7, 1939 Passed away on May 17, 2015 at Northern Inyo Hospital.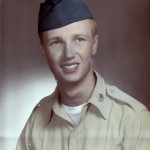 Jerry grew up in Los Angeles surrounding areas and graduated from Manual Arts High School in 1958. He entered service in March 1958 with the US Air Force and earned the rank of A/1C (E-4) while being honored with several awards for conduct with the Air Force. He was honorably discharged in June 1962.
He married Judith Janee Allen in 1963 and had his son Garry in December 1964. Jerry started working for Scientific Data Systems in 1964 which eventually become Xerox where he was field engineer repairing and installing computer systems all around the United States and graduated with a Bachelor's Degree in Computer Systems in 1974.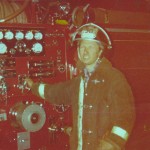 Jerry was laid off from Xerox in 1975 and the family decided to move to Mammoth Lakes, CA where they had vacationed many times before. He was employed by El Burrito, Mono County as a health inspector, and Caltrans as a plow driver. Jerry and Judy bought the Village Wash Laundromat in Mammoth Lakes and turned a failing business into a successful one. Jerry settled on becoming an electrician and worked for Mammoth Mountain Ski Area and Rowan's Electrician Mammoth Lakes.
During his time in Mammoth Lakes, Jerry became involved with the Mammoth Lakes Fire Department and earned EMT status and the rank of Captain. He very much enjoyed the people he met with the MLFD and the experiences he gained. He was Fireman of the Year in 1982. Many of his long term friendships were acquired through the MLFD because it was a unique group of firemen on and off the job.
Jerry moved to Bishop in 1986 and continued to be an electrician until he retired at age 73. He believed in the quality of life which was a big part of the family leaving the city and coming to Mammoth Lakes.
He was happiest in his garden with the wind blowing through the trees. He loved having horses, dogs and cats and cared for them admirably.
Survivors include Garry Rupp, son ; Mariam Staley, sister; Gayle Delcoure, niece; Michael Staley, nephew; Patrick Staley, nephew
Services will be held at the First United Methodist Church on Saturday, May 30th, 2015 and 10:00am.