It is with great sadness that the family announces the passing of Jerry Bob Ross Jr. He passed away on Friday November 30th, 2018 after a two-year long battle with cancer, he passed peacefully surrounded by his family in his Lone Pine home, he was 45.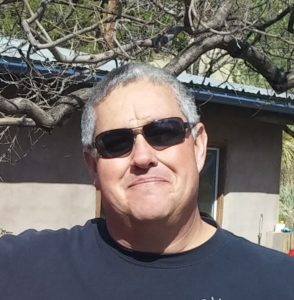 Jerry was born on December 22, 1972 in Great Falls, Montana to Jerry Ross Sr, and Patricia Button Ross.
He will be lovingly remembered by his wife Robyn Ross and their two sons Jerry Ross III, and Carl Ross.
He will forever be remembered by his father Jerry Ross and Step-mother Diana Ross, his sister Jennifer Naylor, Brother-in-law Samuel Naylor; his grandmother Irene Button, uncle Gene Button and Joanne Howard; Uncle Richard Button and Aunt Rosleen Button, Aunt Ramona Orton; his very close cousins Michael Button, Barbie Button, Lisa Smith, Clifford Button, James Button, Johnny Button, and Christina Button.
Jerry was Proceeded in death by his Mother Patricia Button Ross, Grandfather Leslie Ross, grandparents Bob and Mable Ross, uncles Roger Button and Jim Ross.
A celebration of life will be held Sunday December 9th, 2018 at the Lone Pine Paiute Shoshone Reservation Gymnasium 975 Teya Lane at 12 noon. A potluck luncheon will be served proceeding the celebration, per Jerry's request please wear casual attire.
In remembrance of Jerry the family will be hosting a celebration softball game, and Birthday bash on Saturday December 22, 2018 at 10:00 am located at the softball field next to the VFW in Lone Pine, CA. Deep pit barbeque potluck luncheon to follow.
If you would like to participate in the softball games please contact Michael Button at 760-614-0151. Parking for travel trailers and RVs will be available. Please bring your own fire pits wood and beverages, "clothing is optional""