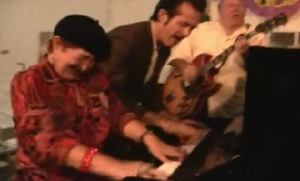 Put the smile back in Mammoth Lakes this week-end with a visit to the Mammoth Lakes Jazz Jubilee.  Check out their website at www.mammothjazz.org. Here's a sample:
Welcome to Mammoth Lakes Jazz Jubilee.
Experience the spectacular Sierra to the sounds of some of the world's finest musicians!
Use the navigation bar at the top of the page or links below to find out more, then visit ourarea links page to see some of the other great things the Mammoth Lakes area has to offer!
Ever wanted to be "NOTE"able?
NOW IS YOUR CHANCE!
sign up here

And yes… we had big fun this year!
Click here to become "NOTE"able for helping to support your Jazz Jubilee