Margaret Jane McMurtrie Lay Carrington
Dec. 23, 1932 – March 5, 2011
Long time Bishop Resident, Janie Carrington, died March 5 at her home surrounded by her family.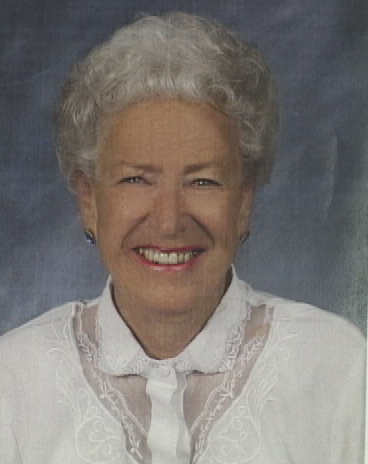 She was the first child of six, born to Angus R. and Minnie McMurtrie. Janie was raised in Bishop and graduated Bishop High. Her family was one of the pioneering families in the valley. Her parents owned Lake Sabrina Camp and the McMurtrie Brother's Dairy.
Janie was a dedicated nurse for 54 years and a Hospice nurse for 25 of those years. Her dedication and love of nursing was evident in her long and distinguished career. During her life, Janie touched the lives of all she met, not just through nursing, but through her loving and caring ways.
As important as nursing and caring for others was to Janie, family was the most important thing to her. Her love for family is evident and honored by all those she left behind.
Janie's lifelong dream of going to Scotland was realized when she was able to travel through Scotland with her best friend DJ Clough. She visited the Isle of Man, where her father was born.
Janie was a devoted and active member of St. Timothy's Anglican Church for many, many years. Her family was also one of the founding members who also helped build St. Timothy's.
Janie married Leon Lay in November 1955, they were blessed with five children. Leon died in February 1978.
In October of 1978 Janie married Woodrow (Woody) Carrington, whose son Mike then became Janie's second son. Woody died in July of 2003.
Janie is survived by her six children and Best Friend D.J. Clough, son Mike & wife Paula Carrington, grandson Damon and wife Wendy Carrington, grandson Derek and wife Denelle Carrington, daughter Patty (Lay) and husband Rick Holaday, grandson James and wife Teresa Holaday, grandson Andrew Holaday, granddaughter Kimberly and husband Michael Tooma, granddaughter Chantel and husband Jake Sivils, daughter Peggy (Lay) Feigner, grandchildren Heather and Jeff Keathley, grandchildren Anne and Jason Feigner, daughter Betsy (Lay) & husband Steve Young, grandson Zachary and John Young, Robert & wife Teresa Lay, grandchildren Kendra and Wesley Lay, daughter Mary Lou (Lay) and husband Steve Cobbett, granddaughter Melissa & husband Sean Mountjoy, granddaughters Shannon and Katelyn Cobbett, sisters and brother, Beth, Andy, Mary Ellen and John McMurtrie, 17 great grandchildren, and numerous cousins nieces and nephews.
Services will be held at 11:00 a.m. Thursday March 10 at St. Timothy's Anglican Church 600 Hobson St, burial will follow at the East Line St. Cemetery
In lieu of flowers, donations can be made to Hospice of the Owens Valley or St. Timothy's Anglican Church.