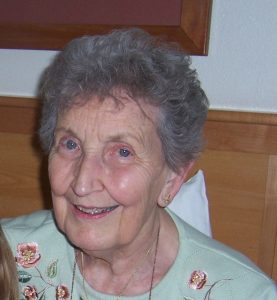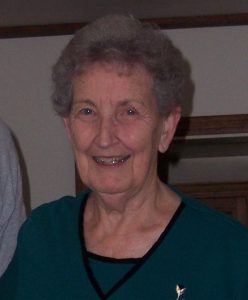 Janice La June Gill  
1928 – 2019
Janice La June Gill passed peacefully from this earth on October 8th 2019 at her residence in Reno Nevada. Janice was 91 years young when Heaven was ready for her return. Janice is now reunited with the love of her life, James Morgan Gill who proceeded her in death.
Janice was born March 17, 1928 in Sioux City, IA to parents Walter August Bischel and Alice Mildred Shol. At the young age of 11, Janice and her younger sister Bonnie traveled on a bus from Iowa to California where Janice was a resident of CA for a majority of her life. Janice contributed to the war effort in WWII as one of the famed riveters. Janice moved to the small town of Bishop, CA following the war and there she met her soul mate and future husband Jim Gill and shortly after were married and in Bishop. Jan and Jim raised their two surviving children Larry Gill and Aleta Gill. Janice was an active member of the Lutheran Church throughout her life serving those in the community and her Father in Heaven. Janice also worked at the local thrift store for many years finding hidden treasures that became part of her home. Janice and Jim loved to travel, bowl and to camp in their camp trailer.
Janice will be missed dearly by those many friends and family that will forever have her in their hearts and memory. Included in this long list are Janice younger sister Bonnie Santany of Manhattan Beach, CA, Grandson Sean Gill of Reno, NV, Grandson Dylan Dargo of Bishop, CA, Grand Daughter Whitney Gill of Boise, ID, Great granddaughter Madison Gill and Great grandson Ian Gill both of Reno, NV. Janice is proceeded in death by her beloved husband Jim Gill, Daughter in Law Sharon Tockey Gill and granddaughter Sunee Gill.
A memorial service will be held at the Our Savior Lutheran Church 162 Sneden St. Bishop, CA on October 27th at 2:00 pm.