James Edward Davis
James Edward Davis born October 14th 1930 entered into heaven on November 27th 2017
He died peacefully at home with his family around him, just the way he wanted it.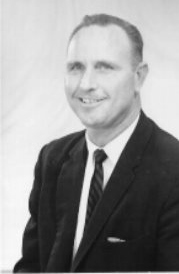 Jim's faith was strong and this was his favorite devotional from Pastor Chuck Smith, dated November 8th personalized for Jim, loving husband, father , grandfather, great grandfather & friend.
2 Timothy 1:10 Our Savior Jesus Christ, who has abolished death & brought life & immortality to light through the gospel.
Jim has simply moved out of this world, out of an old worn out tent and into eternity into a beautiful mansion prepared for him. A building from God, a house not made with hands, eternal in the heavens (2 Corinthians 5:1) So please don't weep for me, because you know I'm not weeping. I'm with Jesus my glorious Savior. In His presence is fullness of joy, at His right hand are pleasures for evermore (Psalm 16:11) God wants fellowship with you, & He sent His Son Jesus to abolish death in order that you might have eternal life and immortality through Him.
Serving the Lord & sharing the gospel was one of Jim's greatest loves.
Jim served as a Police Officer for the City of Torrance for 31 years. Jim & Donna served as church youth group leaders. They also owned and operated a print shop in Torrance, CA for several years.
Jim enjoyed painting western art, square dancing, swimming in the Hot Creek, reading, gardening, jeeping, watching the wild horse's, riding his horse, playing guitar, playing the harmonica especially around the campfire, listening to the thunder & watching the lightening, cooking breakfast in the snow, hiking the Sierra's, fishing, camping and traveling in the R.V. with his wife and family.
Jim leaves behind his loving wife Donna Davis of 67 years, and three children:
Daughter Wesley Burke and husband Steve of Bishop, CA
Son George Davis of Grants Pass, Oregon
Daughter Karye Seguine and husband Ray of Bishop, CA
Along with seven grandchildren
Jeff Burke of Anaheim, CA
Ryan Burke of Bishop, CA
Craig Burke and wife Heather of Bishop, CA
Michael Davis and wife Crystal of Grants Pass, Oregon
Michelle Anderson and husband Jonathan of Anderson, CA
Jordan Bertain of Santa Rosa, CA
Joshua Bertain of Reno, NV
Great grandchildren, Ryan James, Shelby, Kellan, Liam & Seneca, All of whom he dearly loved.
A celebration of life will be held at the House of Mercy Church 393 South Pa Ha Lane Bishop, CA Saturday December 9th at 11:00 a.m. Pastor Stan Summers Officiating.