24 years ago James Catron threatened officers with an uzi gun he held under his coat when he went to the Sheriff's office to demand the return of bail money. A shoot-out erupted outside the office. Two deputies and Catron were wounded and hospitalized. Catron faced three assault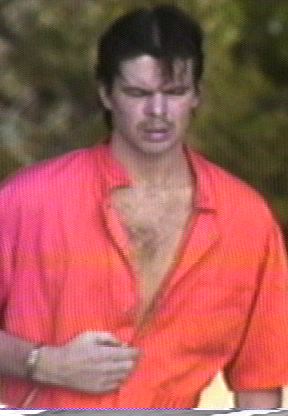 with a deadly weapon charges. The court found him not guilty by reason of insanity. He was committed to Patton State Hospital. Every two years, Catron can legally ask for a review of his commitment. He asked again on Monday but was ordered to remain committed in Patton.
12 years ago, Mr. Catron had served the maximum time in the State Hospital under his original commitment on the not guilty by reason of insanity finding. Since then, every two years Catron has been entitled to ask the court to consider releasing him.
At past trials on this issue, Catron had testified that he believed he had invented the space shuttle and the wheel and had written the Beatles songs. Juries consistently refused to release Catron. This time, he waived his right to a jury trial and his lawyer presented his case to Judge Pat Canfield. A press release from the District Attorney's office says that testimony was offered by psychologists and psychiatrists. The Judge found that Mr. Catron "still represents a substantial danger of physical harm to others as a result of a mental disorder." Catron is now committed to Patton State Hospital to February of 2010.