Mammoth Lakes Tourism has been touting new winter flights from Orange County and San Diego, and it became official Tuesday.
Mammoth Mountain issued the following press release: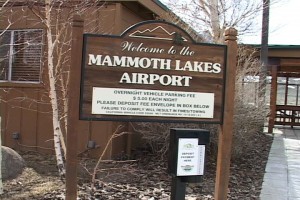 Mammoth Lakes – Beginning this winter, San Diego and Orange County residents will have easy access to world-class skiing and snowboarding thanks to United Airlines' new non-stop service to Mammoth Yosemite Airport. United is also expanding service from San Francisco International Airport to Mammoth Lakes with a second flight from Friday – Monday.
The new flights will depart daily throughout the winter from San Diego and four days per week from Orange County (Friday – Monday). In addition, air service to and from San Francisco now includes additional Friday – Monday flight service to complement the daily flight service already in existence.
United Express regional partner SkyWest Airlines will operate the flights using 66-seat CRJ700 regional jets which include six first-class and 60 economy seats per plane. The first flights of the season are scheduled to depart Thursday, December 15, 2011 from San Francisco and San Diego and Friday, December 16, 2011 from Orange County.
The service from the two new markets of San Diego and Orange County has been long-awaited by Mammoth's many customers in these areas.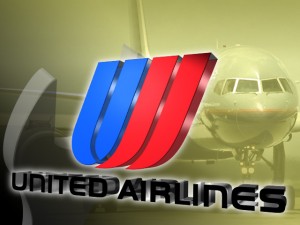 "The new service will allow fans of Mammoth in San Diego and Orange County to spend less time in their car and more time on the slopes with the ability to get to Mammoth Mountain in about an hour," said Howard Pickett, Chief Marketing Officer of Mammoth Mountain Ski Area. "The additional flight from San Francisco will greatly benefit out-of-state visitors by providing an additional connection for even easier access to Mammoth through United's San Francisco hub."
Mammoth Yosemite Airport is located just 15 minutes from Mammoth Lakes, home of Mammoth Mountain Ski Area as well as a large number of hotels to suit all tastes and budgets and a large variety of restaurants. Mammoth Yosemite Airport also receives year-round flights from Los Angeles and winter seasonal flights from San Jose through Alaska Airlines.
For more information about the new flights or to reserve a seat, call 1-800-UNITED1 or visit www.united.com. For more information about Mammoth Mountain, visit http://www.mammothmountain.com/
###
About Mammoth Mountain
Mammoth Mountain Ski Area is the leading four-season mountain resort in California. With 1.3 million annual skier visits, Mammoth Mountain is currently the third most frequented ski resort in the United States. The company owns and operates a variety of resort businesses including recreation, hospitality, real estate development, food and beverage and retail.
Specific businesses owned and operated by Mammoth Mountain include Mammoth Mountain Ski Area, June Mountain, Tamarack Lodge and Resort, Mammoth Snowmobile Adventures, Mammoth Mountain Bike Park and the Mammoth Mountain Inn. Mammoth Mountain also operates Juniper Springs Resort, the Village Lodge and Sierra Star Golf Course in Mammoth Lakes, California. For more information on Mammoth Mountain, visit MammothMountain.com or call 800.MAMMOTH.
###
About United Airlines
United Airlines, a wholly owned subsidiary of United Continental Holdings, Inc. (NYSE: UAL), operates an average of 3,332 daily flights on United and United Express to 238 domestic and international destinations from its hubs in Chicago, Denver, Los Angeles, San Francisco, Tokyo and Washington, D.C.
With key global air rights in the Asia-Pacific region, Europe and Latin America, United is a founding member of Star Alliance, which overall offers 21,000 daily flights to 1,160 airports in 181 countries. United Continental Holdings, Inc. became the holding company for both United and Continental upon close of the merger transaction. The two airlines will operate separately as they begin to integrate key customer services, marketing activities and airport processes. For more company information, go to united.com and follow on Twitter and Facebook.