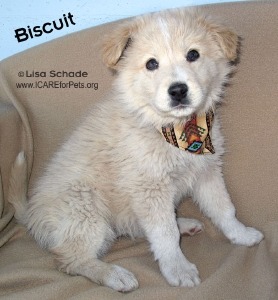 PETS of the WEEK – February 15, 2012
BISCUIT and BRUNO
are adorable Great Pyrenees mix brother and sister pups and are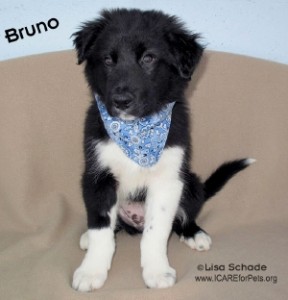 about 12 weeks old. Biscuit is a beautiful cream color and Bruno is quite handsome in his black and white tuxedo. Pyrenees dogs are typically very large and have a heavy coat that requires regular grooming. A well socialized and trained Great Pyrenees makes for a loving and loyal companion.
The Inyo County Animal Shelter has an amazing selection of adorable cats and lovable dogs. Please adopt one today. Visit in person on County Road in Big Pine or on-line at
www.ICAREforPets.org
. HOURS: Tuesday thru Friday, 10 am to 3 pm, Saturday and Sunday 11 am to 4 pm (closed Mondays). Phone 760-938-2715.
Photos by Lisa Schade of ICARE