Irene Margaret Lammiman was born on October 28, 1917 in LaCombe, Alberta, Canada and passed away March 3, 2018 in Bishop, California. Her parents, Herbert and Annie Jones, emigrated from Canada when she was 5 years old to Ducor, California.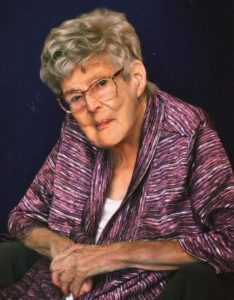 They eventually settled in San Luis Obispo to farm. Irene and Gordon moved to Bishop with their children, John and Patricia, in 1960 when he was transferred as the right away agent for Caltrans.
Her early years in Bishop were spent as wife to Gordon and continuous involvement in her children's many activities. In 1967, she went to work for Bishop Elementary School as a staff secretary and ended up as secretary to various principals at Elm Street School retiring after 26 years. When in her late 90's, she said, "If I could go back to work tomorrow, I would do so. I loved that job." She dedicated the rest of her life to her grandchildren and great grandchildren; finding pleasure attending all of their sporting events.
We were fortunate as a family to be able to celebrate her 100th birthday with a party including family and friends. She was a lifelong member of the Presbyterian Church holding various offices in their women's association. She was also an active member of the Retired Public Employees Association. The family would like to thank her physician, Dr. Hathaway, and the staff at Sterling Heights for all their wonderful care these last few years.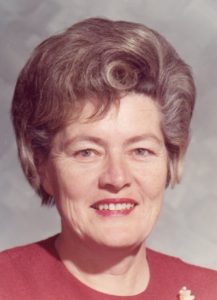 She was preceded in death by both her parents, 3 siblings and her husband, Gordon. She is survived by her son, John Lammiman (Kathy), Patricia Gardner (Ted), and grandchildren Matt Lammiman (Allyson), Jeanette Bates (Joe), Cherie Payne (Will), Kevin Bertrand (Michelle), Craig Bertrand (Dana), Chris Gardner (Cassie), David Gardner (Amanda) and 20 great grandchildren.
A memorial service will be announced at a later date.